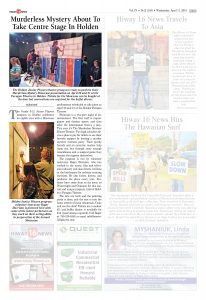 Check this out! Hiway 16 News ran an article in their April 11, 2018 edition about the upcoming Murderless Mystery Dinner Theatre, which you should absolutely definitely attend! This year the show is April 20 & 21.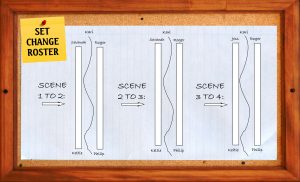 Here's a couple of pics of us painting the sets. The flats were donated by BMS (Beaver Municipal Services).
This year I made two reversible walls, each with its own backdrop, for a total of four scenes. They're on wheels, so scene changes'll be lickety split!
Another wonderful article by our own Kylie Nelson!
Click here to read the article!
Or just click the image to have a quick look at how great it is.