WANNA BE A SKYSCRAPER?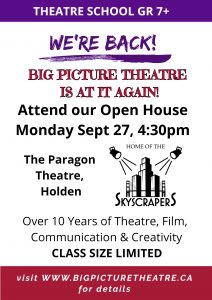 Our theatre school for grades 7 and up resumes Monday September 27th at 4:30pm, at the Paragon Theatre in Holden. Join us for improv games, script study, listening skills, communication and most of all, fun!
You don't have to be a 'theatre kid' to join Skyscrapers, but you do need to be adaptable, hard working, fun, and willing to join in and learn.
Please note that class size is extremely limited due to covid restrictions, so if you want to join, be there for the open house! The course is not a drop-in and late enrollments are not permitted.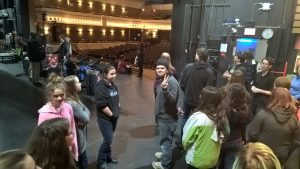 Class is divided into 2 halves, the WORK HARD first half and the PLAY HARD second half.
The first half is script study, monologues, voice lessons – you know, 'work', but you'll be having so much fun you won't notice! After a break we come back for a second play hard half of zany improv and theatre games.
Classes run from 4:30-7pm most Mondays throughout the school year. Check the calendar page for the schedule.
Each student is given a speaking role in the Showcase performance at the end of the season (April 29 & 30, 2022). When we return after Christmas break we start work on the Showcase script.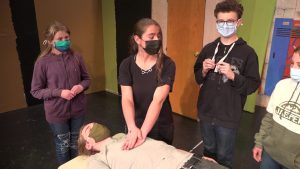 Showcase '21 was a fantastic private all-nighter by firelight! But if covid restrictions allow it, we want to get back to a real live performance for you. We've planned it for April 29 & 30. Stay tuned!
Direct inquiries to info@bigpicturetheatre.ca